Character Name: Lavandris
Class: Warlock
Talent Spec: Affliction
Age: 21
Raid availability: Most evenings after 7. I am available during the raid times posted.
What addons do you use?: DBM, Omen, Xperl, Chatter, Dominos, ForteXorcist, Grid, OmniCC, Quartz, SexyMap, Tipsy
Do you have access to Vent?: Yes, with a working mic
What sort of tools do you use to plan your characters?: I use Wowhead's tools, specifically the talent calculator and profiler. I also use Wow-Heroes and Be Imba to analyze my current gear score/rating.
Armory link:
http://www.wowarmory.com/character-sheet.xml?r=Velen&n=Lavandris
A snapshot of my UI: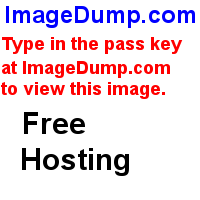 Wishlist from ICC10 normal:
-Head: Dark Coven Hood
-Neck: Pendant of Split Veins
-Shoulders: Dark Coven Shoulderpads
-Back: Lich Wrappings
-Chest: Dark Coven Robe
-Wrist: Ether-Soaked Bracers
-Hands: Gloves of Broken Fingers
-Waist: Cauterized Cord
-Legs: Dark Coven Leggings
-Feet: Pale Corpse Boots
-Rings: Cerise Coiled Ring & Ashen Band of Destruction
-Trinkets: Muradin's Spyglass
-Weapon: Frost Needle
-Off-Hand: Scourgelord's Baton
-Wand: Lana'thel's Bloody Nail
(Yes, I do realize that some of these items drop from bosses that aren't available yet.)
What previous raid experience do you have?
Six months of Kara BC, Naxx, Uld and ToC. I've done full clears of Naxx, but haven't made it to the final encounters of Uld and ToC. I'm a quick learner, though.
What guilds have you been a member of?
Currently a member of PreEminence, formerly a member of a much smaller guild (I can't remember the name, it's dead now). Also a member of Robert Paulson of Tortheldrin before I transferred to Velen.
Why did you leave your previous and current guild?
The last guild I was in fell apart. Several of the more active members weren't happy with what the guild leader was doing with the guild, and we broke off on our own. That quickly fell apart as each member split off from that to do their own thing. I then joined PreEminence, which has been a fantastic raiding experience, but we're simply not going anywhere. Raiding has become cycling the active players' alts through the raids we've been doing forever.
Why do you want to join Shade of Arrows?
I'm looking for a group of friendly, mature, experienced players that I can have fun raiding with. I'm looking for a group that is serious about progression, but still manages to maintain a casual atmosphere. I'm looking for a group that is fair and helpful to all members, new and old alike. I strive to be this type of raider, and by all outward appearances, these are the sort of raiders I will find in Shade of Arrows, which is why I'd like to join.
Tell us about yourself, to help us determine if you would be a good fit here:
I love endgame PvE. It's the reason I've stuck with this game since the release of BC, why I go through the frustration of horrible heroics pugs, and why I spend all my free time either playing or learning more about the game. In spite of my raiding conquests since then, my favorite WoW moment was that first run through Kara, working with a great group of people and taking down Attumen, on up to Prince. It's that thrill and excitement that I keep looking for in this game, and that's what I devote my energies to.
I take steps to make sure I support a raiding environment like that, too. When learning a fight, I try to learn everyone's role (after I understand mine, of course) so that I'm always doing what's in everyone's interest (i.e., Don't stand over here, the tank needs to kite X mob there, etc.). I also look at ways that we can improve our performance after a wipe. In short, I make my best effort to think like a raid leader, even if it's not needed, to make sure things always run as smoothly as possible.